Tabula Rasa on mobile
Even if this site has a responsive, mobile-friendly layout, it does not provide a dedicated mobile application.
However, you can browse, search, download and read the texts from mobile reading applications which support the so-called OPDS protocol.
The OPDS address for this site is: https://tabularasa.anarhija.net/opds
Tested applications, in this order of preference:
Procedure
In this example, we use FBreader, but the procedure is pretty much the same for all applications. All you have to do is to add https://tabularasa.anarhija.net/opds to the network libraries.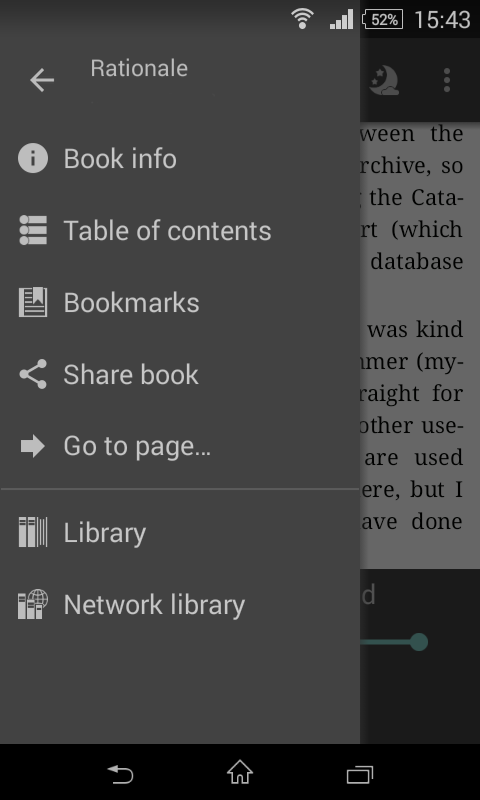 1. Find the network library menu, or equivalent.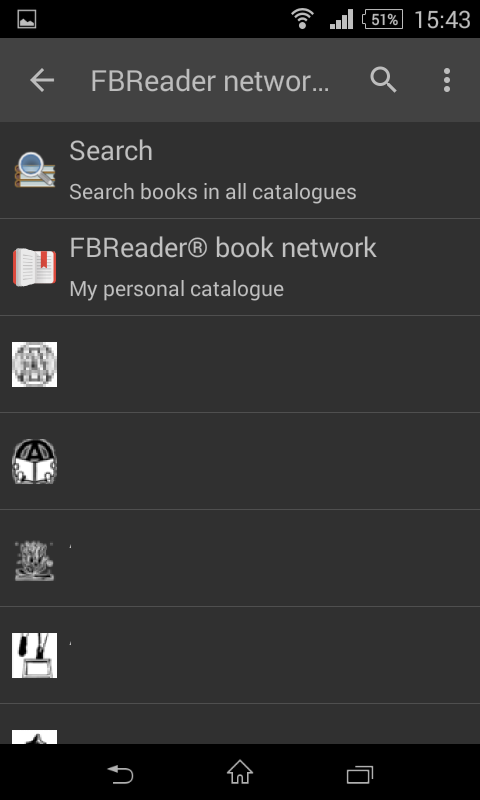 2. Network library listing screen.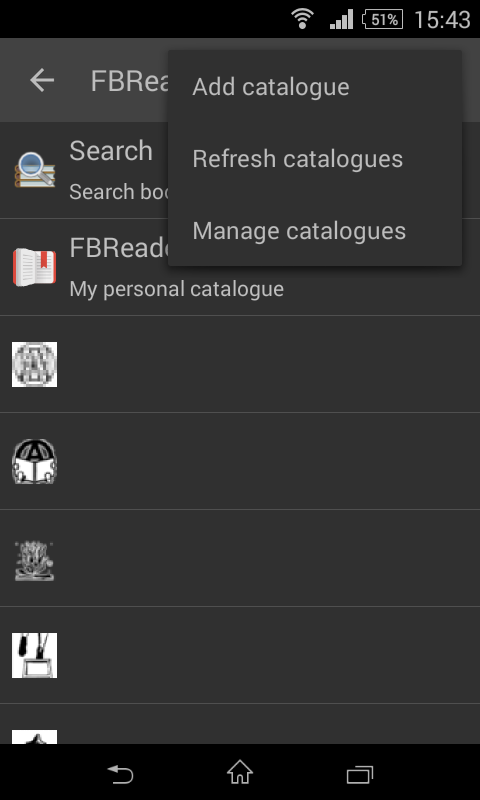 3. Find the add catalogue menu.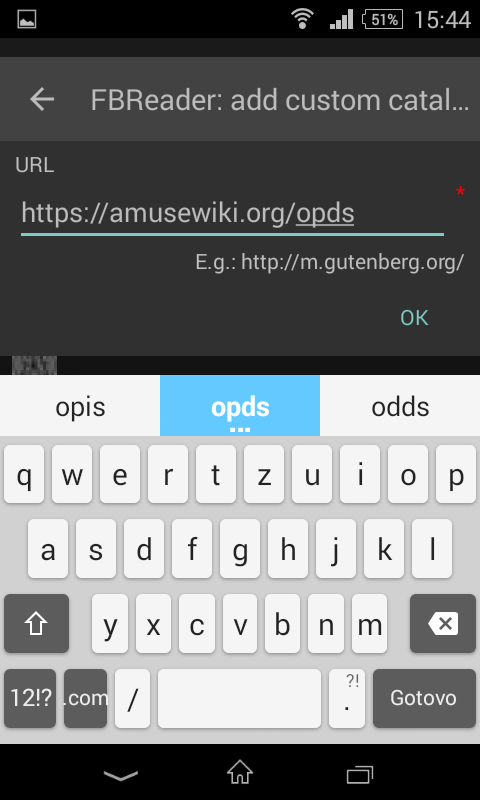 4. Add the OPDS URL
https://tabularasa.anarhija.net/opds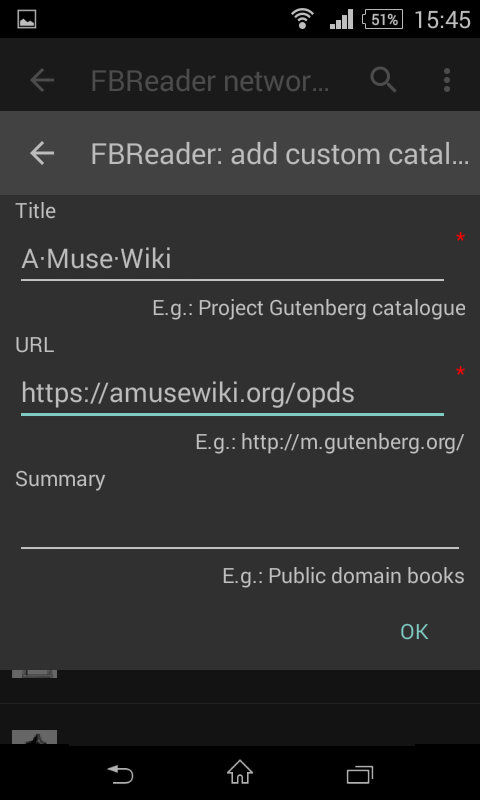 5. Confirm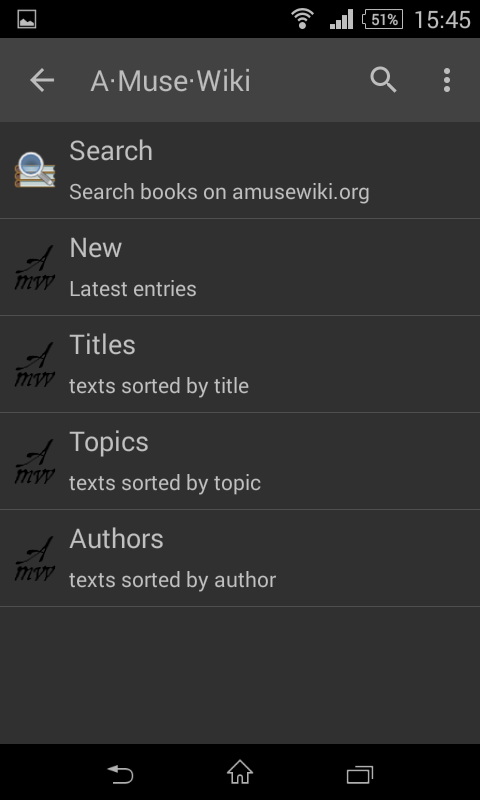 6. Done